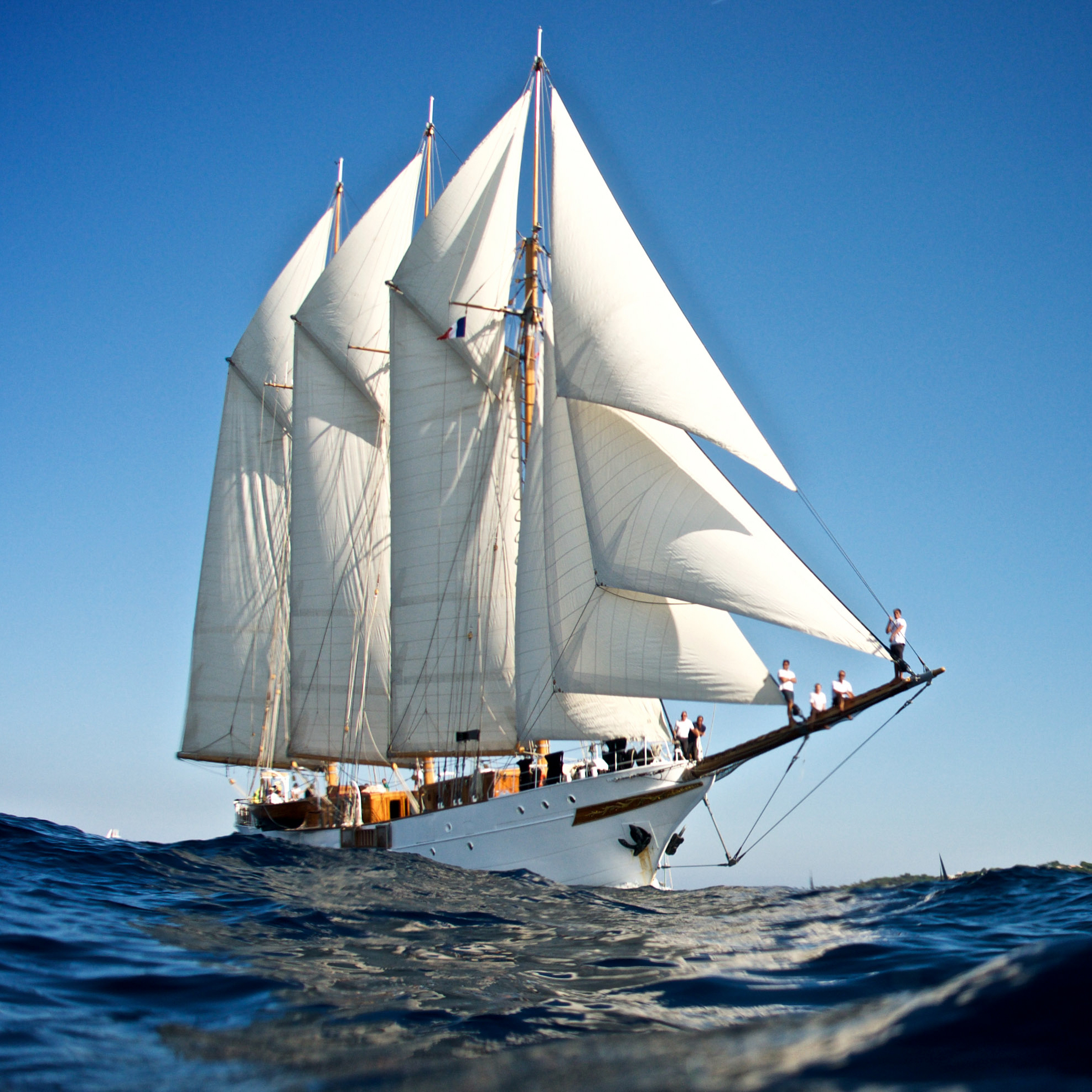 Experienced in vibration and electrical diagnosis of industrial machines and in the search for faults in electrical equipment and photovoltaic panels, the Dynae specialists put their know-how to work for Trinakria. This 50m schooner, which left the Austrian shipyard of Wienerwerft in 1927, was completely restored in 2014. It now has five luxurious cabins.
Last March, the Dynae experts were contacted by the captain of the famous three-master, anxious to remedy the discomfort of the occupants of the cabin located just above the engine room. In order to limit the propagation of noise and vibrations as much as possible during motor navigation, the teams carried out a vibration analysis of the propulsion line and the hull. To do this, they placed a series of sensors intended to identify the amplitude and the vibrational frequencies.
At the end of their analysis, they were able to confirm to the captain that the schooner's four-bladed propeller should be replaced by a five-bladed propeller, in order to reduce the pressure pulsations that vibrated the hull and the cabin. Before carrying out this expensive replacement, the customer wanted to make sure that the problem was indeed with the propeller.