Cement - Plasters - Quarries
This industry must reinvent itself with increasingly strong environmental challenges. Dynae is supporting this important change by helping this industry to produce more efficiently, by reducing breakdowns and anomalies which could impact productivity and energy consumption.
Insallation of new equipment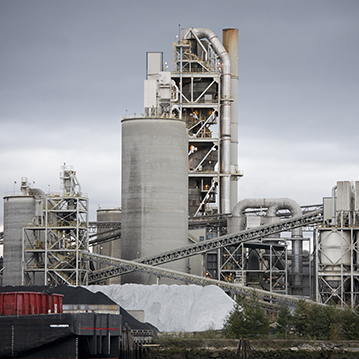 These processes use large machines which place heavy demands on the chassis and civil engineering. A dynamic structure analysis is therefore very important:
Dynamic calculation of the host structure
Qualification of the structure by inertance measurement
Eigen frequencies and structural resonance
Torsional calculation of shaft lines
Vibration and electrical diagnoses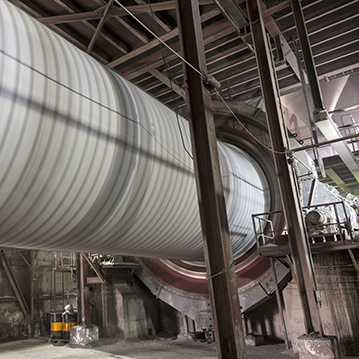 Its purpose is an electromechanical health check to diagnose the origin of mechanical and electrical faults.
Large machines also require an analysis of the start/stop phases: crushers, screens, fans.
The measurements are carried out periodically, before the furnace stops, or when a fault is suspected.
On-site balancing of separators and fans is common in cement plants.
Diagnosis of torsional problems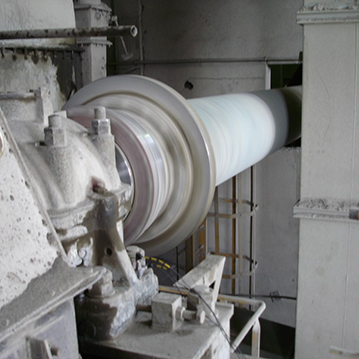 Torsional vibrations are quite common on cement works machines: fan, grinder.
A torsional calculation of these shaft lines must first be carried out in order to separate the torsional natural frequencies from the excitation frequencies.
If a problem is then suspected, various measurement techniques can be implemented:
Measurement of torsional vibrations: rotational vibrometer or encoder wheel
Measurement and analysis of torque fluctuations by strain measurement and FM telemetry
Analysis of stator current modulations
Specifics studies of structures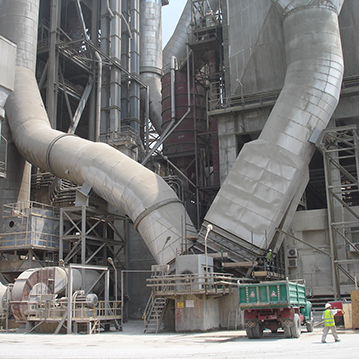 Dynae is often called upon to analyse and propose solutions within the framework of structural problems:
Analysis of structural vibrations: preheating tower, vertical crushers, chimneys, etc.
Verification of anchorages and cracks in blocks
Correction of resonance phenomena by finite element calculations
Aeraulic problems linked to flows are sometimes also present and generate noise and vibrations.
Online vibration monitoring systems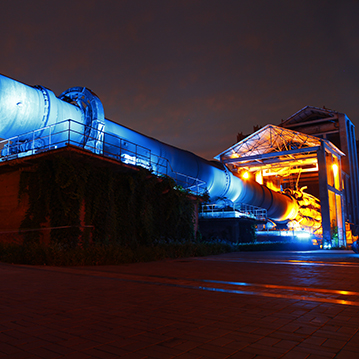 Dynae carries out the integration of systems for a turnkey solution adapted to the technical and economic context.
You will therefore have an optimal solution, from the sensor to the supervision.
This is a first step towards remote diagnoses, or data aggregation for data science that we can then offer you.
Software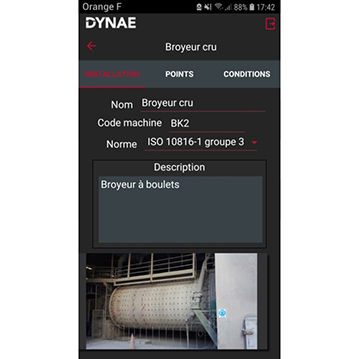 Our devices and software are very well suited to slow-speed machines, common in cement plants.
DYNAMX data acquisition and processing software
CTMO® time data collector
DygiVib® Smartphone application