Spot checks on equipment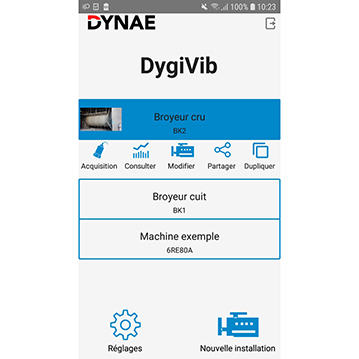 DygiVib® allows you to perform vibration monitoring on a machine to ensure that the levels are correct following a return to service, for example, or when a fault is suspected.
Taking measurements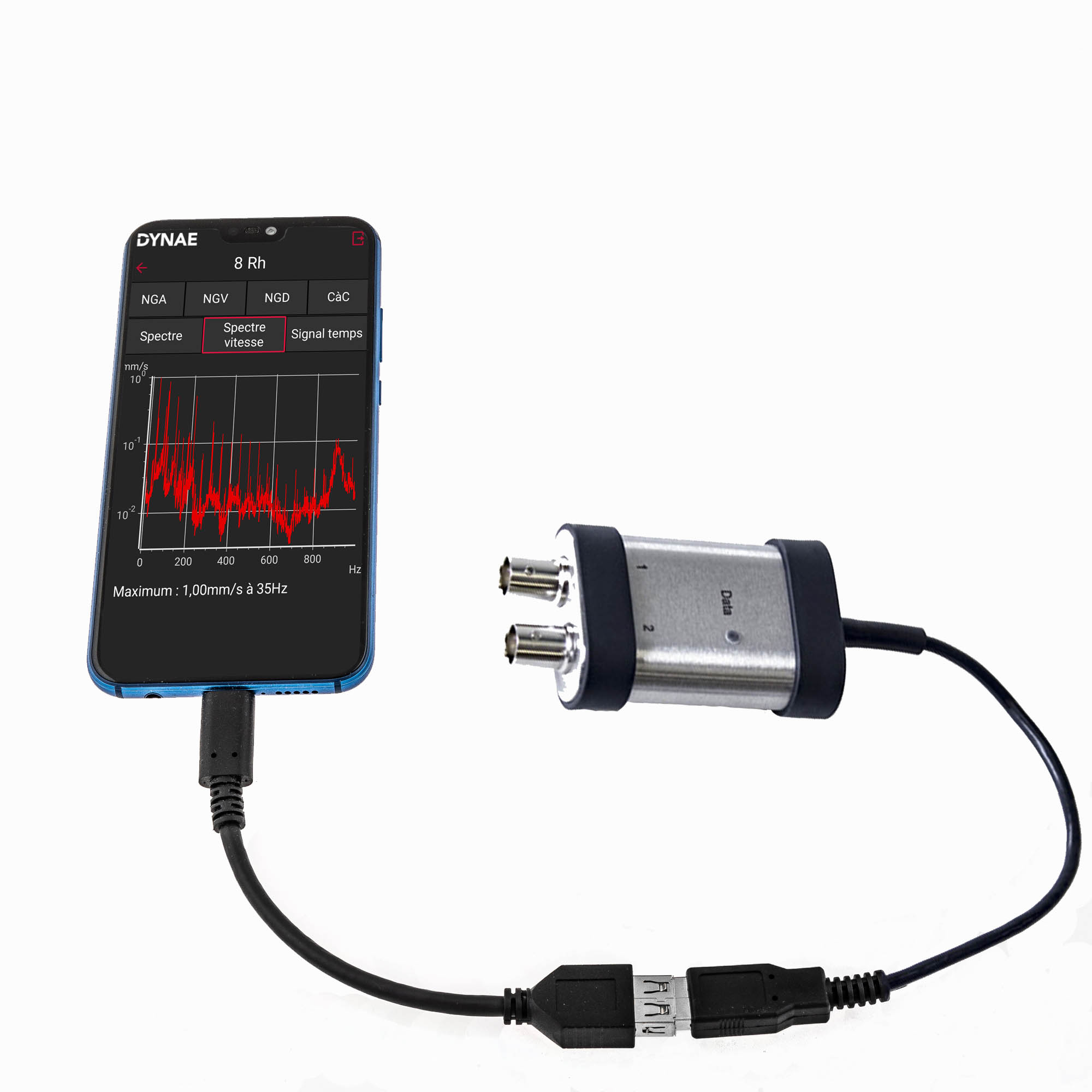 Just open the application on your smartphone and connect the Dygit1 or Dygit2 hardware. DygiVib® guides you step by step to create the machine and the measuring points, as well as carry out the measurements. The display and comparison of levels to standard 10816 is immediate.
Dygit1 is an accelerometric sensor self-powered by USB by smartphone or tablet.
Dygit2 is a two-channel USB conditioner. It therefore makes it possible to connect 2 existing standard sensors, or supplied as an option with the Dygit case by Dynae.
Data processing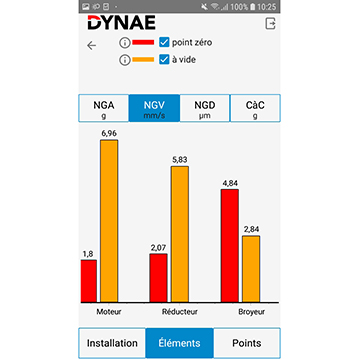 DygiVib® proposes to edit a table with the indicators, or to share the measurements.
The raw time signals are sent by email to your recipient. The recipient retrieves all of the information in a DynamX® project, which allows them to reprocess signals and formulate a diagnosis.
Expert assistance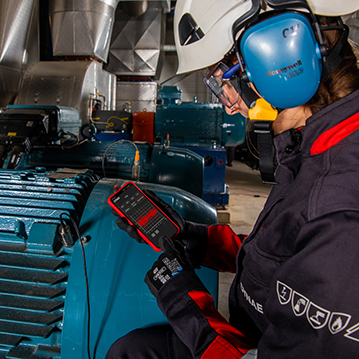 The Dynae teams offer you a subscription for the processing and analysis of your data. You will receive in return by email a report giving the vibratory state of the equipment (good, alarm, danger), the fault diagnosis and corrective recommendations.