Predictive maintenance of equipment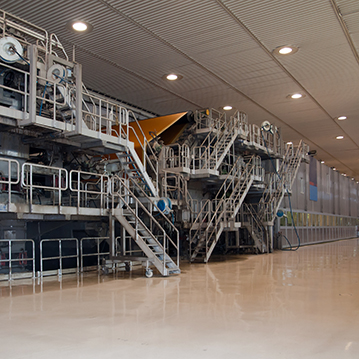 Multi-technical monitoring of paper machines and their auxiliaries by vibration analysis, infrared thermography, electrical analysis, oil analysis, US ... makes it possible to monitor the state of health of the machine fleet in order to anticipate maintenance operations and avoid damage.
This is particularly useful in such a continuous process, where there is little room for manoeuvre in terms of maintenance planning.
The various variables measured offer the possibility of making correlations between them and therefore provide unparalleled monitoring reliability.
Diagnosis of manufacturing faults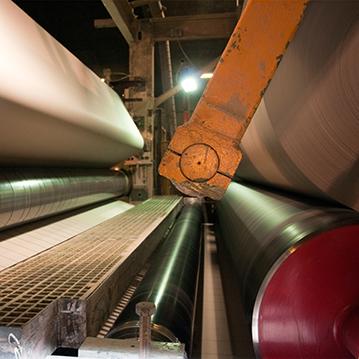 The manufacture of paper or cardboard is an operation which brings into play significant static and dynamic forces. These stresses, coupled with the thinness of the product, mean that the slightest fault can lead to sheet breaks, vibrations, markings on the rolls or manufacturing faults such as variations in thickness.
When this happens, various analyses can be carried out depending on the issue to analyse the dynamic behaviour of a press section, for example, and thus decide on the origin of a fault:
Vibration, electrical and instantaneous rotation speed diagnosis
Analysis of the dynamic behaviour of the structure, resonance
Analysis of grammage fluctuations and search for the causes
Diagnosis of press coating faults
Search for regulation faults
Turnkey protection and motoring solutions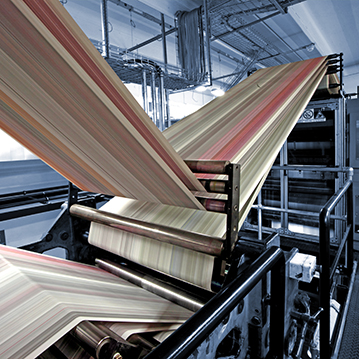 The most critical installations in this sector require monitoring systems to be installed, in order to detect the slightest anomaly or damage as quickly as possible, with the main aim of limiting production losses and avoiding downtime.
Setting up an online monitoring system involves carrying out a preliminary study to define its characteristics.
Dynae will then be able to offer a turnkey solution combining the supply, installation, configuration and acceptance phase, including operator training how to use the system. Nothing is left to chance to ensure optimal operation of the monitoring system, ensuring results.
Project support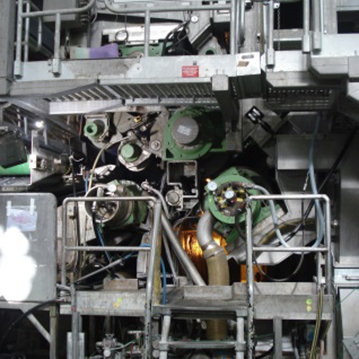 The increase in the speed of a paper machine can lead to dynamic phenomena incompatible with the proper functioning of this installation over the long term : structure or roller resonance, vibrations, etc.
A predictive study of the dynamic behavior during increases in paper speed can be carried out in order to propose corrective solutions. It often concerns components such as the headbox, dryer frame, grille, press section, etc.
This study can also include the definition of a monitoring system optimized for paper machine.
Consulting and training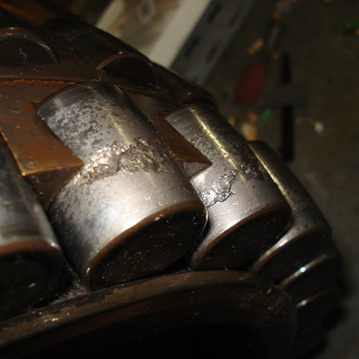 Drawing on its considerable experience in the paper and cardboard sector, Dynae has developed specific training courses to help its customers take into consideration and resolve the dynamic issues specific to this sector, such as:
MAP-specific course in the Dynae training catalogue
Intra-training courses and consulting mission aimed at optimising predictive maintenance