Vibration and electrical analysis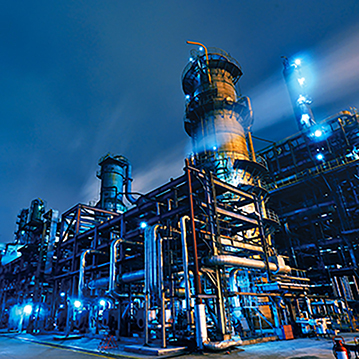 We perform work on a daily basis on industrial sites to examine your production equipment, carry out their health check, detect faults and recommend remedies. Our investigation tools are particularly effective for diagnosing rotating machines as well as carrying out the dynamic analysis of structures and associated electrical equipment.

Periodic measurement campaigns guarantee you better availability of your machines, the optimisation of your maintenance costs and the reliability of your range.

In the event of malfunctions, alarms or tripping, we carry out an SOS diagnostic of the equipment in order to take a decision on the origin and seriousness of the fault and to advise you on the procedure to be followed.
Thermography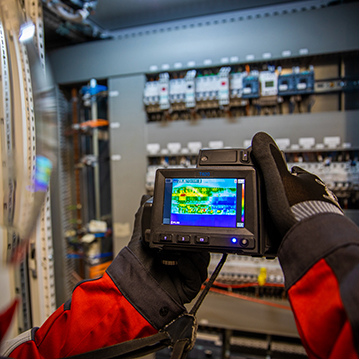 Infrared thermography is very useful in monitoring hot spots in electrical cabinets to prevent breakdowns and fires.
Dynae also proposes thermal monitoring of refractory linings in furnaces and boilers in order to plan work during unit shutdowns.
Aerial thermography, using a drone or an airplane, makes it possible to monitor heat losses from roofs, urban heating networks, or even faults in photovoltaic panels.
Measurement software and hardware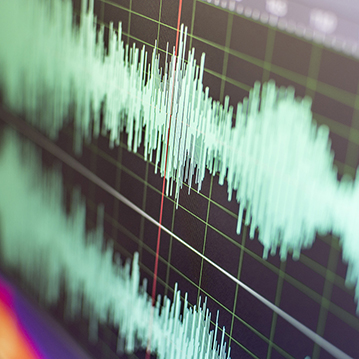 Our IT department develops vibration and electrical measuring devices, as well as signal processing software used by our experts and customers. These are off-the-shelf software products or developments to meet specific requirements.
Training courses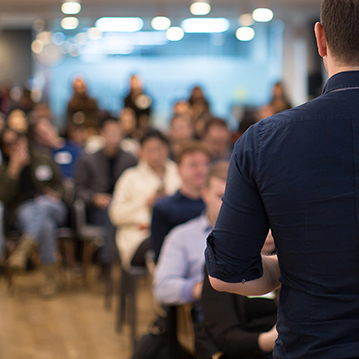 In our training centres or on your premises, we offer over twenty training courses in the fields of vibration, electrical and infrared thermography analysis: introductory courses, advanced courses, certification courses, etc.
Online monitoring systems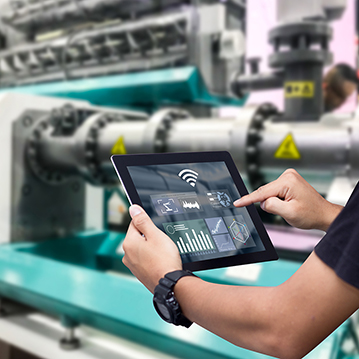 Dynae designs, installs and sets the parameters of turnkey monitoring systems for protecting and monitoring your critical machines.