Predictive maintenance of equipment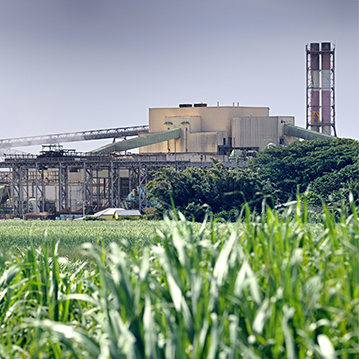 Multi-technical monitoring of production equipment (vibration analysis, infrared thermography, electrical analysis, oil analysis, US ...) makes it possible to monitor the state of health of the machine fleet in order to anticipate maintenance operations.
The correlations made between the various variables measured offer unequalled monitoring reliability.
Dynae also carries out consulting and training jobs intended to support our customers in this sector in optimising predictive maintenance.
Vibration and electrical diagnoses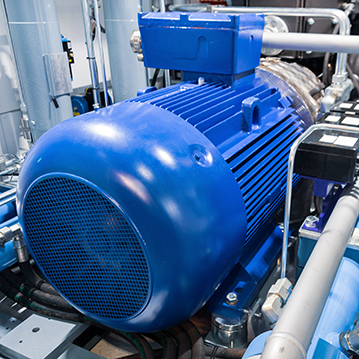 Diagnoses are recommended upon receiving new equipment, to check compliance and archive a zero point.
In order to do this, we offer an electromechanical condition report including the shaft line and the motor, by means of a vibratory and electrical signature.
Subsequently, vibration and electrical measurement campaigns will be scheduled periodically, or before unit shutdowns, to schedule "just in time" maintenance operations.
In the event of a malfunction or anomaly, an S.O.S. diagnosis is carried out to find the cause of the fault.
Periodic review of critical machines
Certain slow speed or complex kinematic production equipment (transporters, nozzles, RT, agitators, overhead cranes, etc.) require specific analyses for a precise diagnosis of their condition, going well beyond conventional monitoring at the collector.
These analyses make use of signal processing techniques, analysis techniques and specific acquisition times, which only tools developed therefor will be able to carry out properly.
Online vibration monitoring systems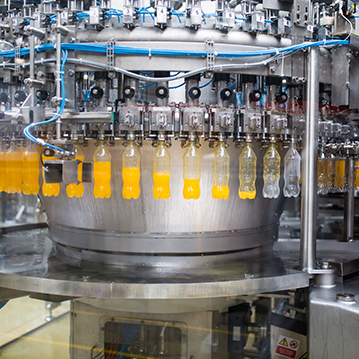 Continuous monitoring systems are manifold and can meet various requirements and budgets.
Dynae designs the most suitable system, installs it, sets its parameters, to provide you with a turnkey solution, necessary for the specific installations encountered in this sector.
In addition, an online system paves the way for remote diagnosis of critical machines, as well as the optimisation of maintenance and the process by means of data intelligence
Dynamic structural study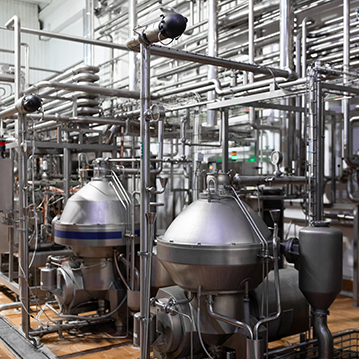 This involves studying the contribution of the structure to the vibratory behaviour of a machine: chassis, civil engineering, building structure, pipes connected, etc.
In the case of resonance, it will be necessary to determine the modifications of the masses or adequate stiffness to solve the sometimes damaging problem to produce at 100% of the capacities.