Genset diagnosis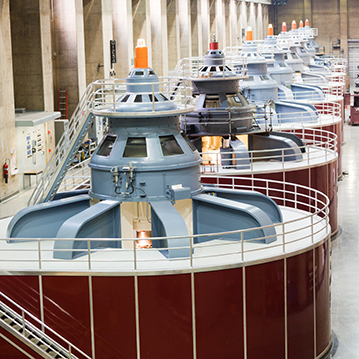 We step in to carry out a health check of all types of equipment: Pelton, Francis, Kaplan.
The measurements are carried out in accordance with standards 10816-5 and 7919-5. They relate to the diagnosis of mechanical, electrical and hydraulic faults, using vibration and electrical measurements and sometimes based on torque and pressure pulsation measurements.
The measurements are carried out over the turbine's entire operating range: no-load not excited, excited, quarter load, half load, full load.
Transient phases are also recorded.
Specific studies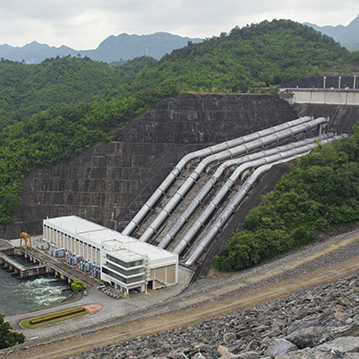 Dynae carries out specific studies, depending on the problems encountered, whether it concerns the analysis of the dynamic behaviour of penstocks, hydroelectric generator sets, torch phenomena, including the resolution of resonance phenomena by finite element calculations, detecting Kaplan tube unscrewing.
We also step in to carry out experimental modal analyses of wheels, identifying alternator or network faults or even analysing current modulations and measuring gaps with rotating sensors.
Online vibration monitoring systems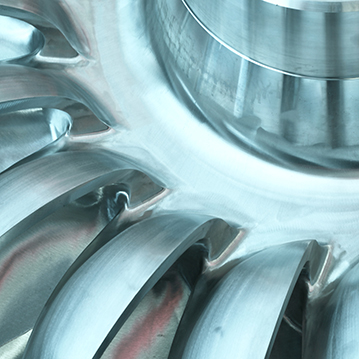 Dynae designs, integrates, installs and sets the parameters for all the measurement and treatment chains to provide a turnkey solution, perfectly suited to hydroelectric production equipment.
Genset protection and monitoring system
Sensor instrumentation: accelerometers, probes, air gap sensors ...
Specific instrumentation studies
Advice, assistance and remote diagnosis
Measurement software and devices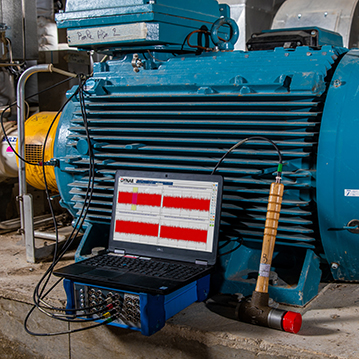 Dynae has developed various software products for its expertise requirements and those of its customers, including a specific DynamX module dedicated to measurements and analyses on hydroelectric generator sets